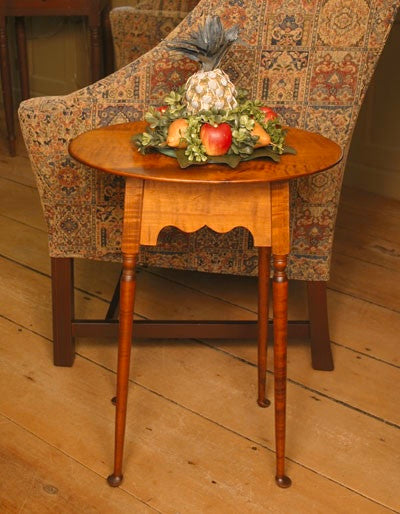 QW-OPT Oval Top Porringer Table
Made in the USA
Regular price $ 285.00 Sale
Our historically accurate Porringer Tables are crafted with such exacting attention to detail that they're sure to become family heirlooms, lovingly passed down from generation to generation.
For a touch of elegance, add this striking Tiger Maple Oval Table to your front parlor or entrance hall. Graceful Queen Anne legs add to the delicate appeal. Stands 26" high with a 20" by 16" top.
Tables shipped unassembled, but the legs are easily attached.