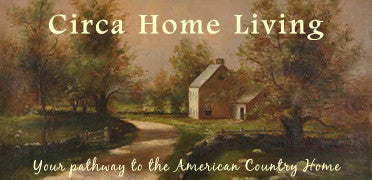 Gift Certificates [Various Denominations]
Made in the USA
Regular price $ 25.00 Sale
Our Gift Certificates are the perfect choice for family, friends & co-workers! Circa Home Living gift certificates can be used for merchandise in our print catalog, our new retail shop or on our website.
Select from the drop down in a variety of commonly asked for denominations. If you do not see the amount you are looking for please email us at CircaHomeLiving@gmail.com or call us toll free at 888-887-1820 and we will help you with your order.
PLEASE NOTE: IF YOU ARE ORDERING A GIFT CERTIFICATE BY ITSELF YOU WILL SEE A SHIPPING CHARGE AND YOUR CARD WILL BE AUTHORIZED FOR THE FULL AMOUNT, BUT WE WILL ONLY 'CAPTURE' THE GIFT CERTIFICATE AMOUNT WHEN WE PROCESS YOUR ORDER.</B>"